The transport group aims to promote the use of low carbon means of transport.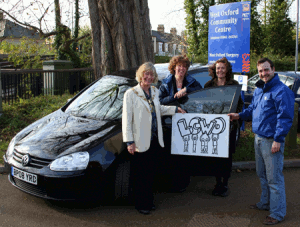 During 2009, the group helped set up a local Zipcar scheme which now has a car at the Community Centre, and a car and a van at the Railway Station. 170 people have become members of the scheme and at least three families have given up owning a car as a result, saving around 80 tonnes per year.
The group supported the successful city campaign for 20mph speed limits on residential roads and under the railway bridge, which should contribute to a long term shift encourage people to walk and cycle locally.
They also persuaded the County Council to set an advisory 30mph speed limit on Binsey Lane, improve the pavement under the railway bridge, and remove some cycle barriers.
In association with Cyclox, the group has a list of small-scale improvements that would help people walk and cycle through, to and from West Oxford. There's also now a cycling map for Oxford, that shows both the routes on the main roads, and the quiet routes that avoid the traffic. See the Cyclox website for more details.